Welcome to the UC Merced Fiat Lux Scholars Program!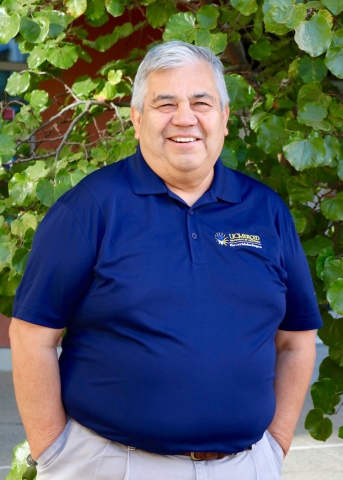 Fiat Lux is the motto of the University of California System; "Fiat Lux" is translated from Latin as "Let There Be Light." At UC Merced we translate this phrase ourselves as "Let your light shine," because Fiat Lux is about your individual talents, and all of the brightness that you hold and bring to your role as a student at the University, and beyond.
We are excited that you have chosen to join the Fiat Lux Scholars Program. Both our professional and student staff are committed to providing students with support services to achieve their personal and academic goals while at the University and in preparation for success beyond their undergraduate degree. In addition, our staff strives to offer engaging activities to our students to foster a sense of community and belonging at UC Merced.
Students are empowered to take charge of their educational experience. Therefore, the core of our program services are built upon a student-centered/empowerment model which leverages an educational and co-curricular path for building student autonomy and self-reliance; for helping students to foster a sense of resilience and self-determination that will lead our students to becoming actively engaged scholars. 
I wish you success in all that you do, and please know that we value every member of our Fiat Lux Community. Please let me or any of our staff know how we can be of service to you.
"It's not just in some of us; it's in everyone. And as we let our own light shine, we unconsciously give other people permission to do the same. As we are liberated from our own fear, our presence automatically liberates others."
– Marianne Willamson, Our Deepest Fear
Sincerely,
Alejandro S. Delgadillo
Associate Director, Educational Equity and Access
Calvin E. Bright Success Center
Office: (209) 228-4625
Location: Kolligian Library 222