Lead Scholars
Lead Scholars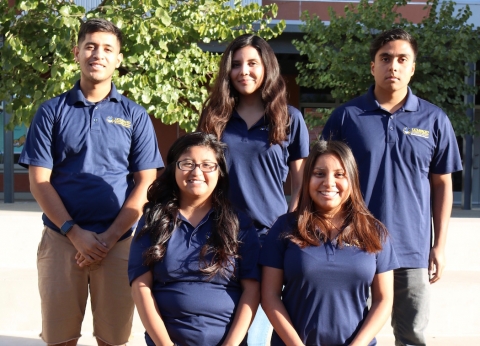 Student Staff:
Merari Cisneros:
Merari Cisneros is a fourth year Bio Engineering student from San Diego California. When he graduates he hopes to gain a Phd in Bio Engineering so that he may specialize in Neuroengineering. When not studying or committed to other responsibilities he enjoys long runs as well as a good book or videogame.
Office Hours: 
Tuesdays - 1:00-2:30PM 
Thursdays - 1:00-2:30PM
Schedule an appointment: https://calendly.com/mcisneros9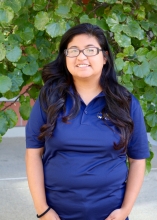 Katia Gilbon:
Hi my name is Katia Gilbon or Kat for short. I am also a first-generation student and I am excited to join the Fiat Lux team. I am currently a fourth-year studying Management and Business Economics and I finished my classes for my Sociology minor. I hope to be helping you all in achieving your goals and to create some wonderful memories this year. I love meeting new people and just having conversations so always feel welcome to stop by my office hours or contact me.
Office Hours: 
Mondays - 3:30-5:00PM
Wednesdays - 10:30-12:00PM,  3:30-5:00PM 
Schedule an appointment: https://calendly.com/kgilbon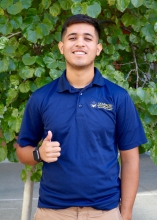 Sergio Cabrales:
Hi everyone. My name is Sergio Cabrales, I'm a Third-Year Public Health major. I'm a Lead Scholar in the Fiat Lux Scholars program. Some of the clubs I'm involved with outside my time of studying and working is Intervarsity club. One of my favorites hobbies that I enjoy doing in the weekends is playing guitar with another guitarist and hanging out with the Fiat Lux crew. As we all try to finish the school year strong, my main goal is to meet each and everyone one of you and create a lifetime friendship.
Office Hours: 
Mondays - 2:00-3:30PM 
Thursdays - 11:30-1:00PM
Schedule an appointment: https://calendly.com/scabrales1/office-hour-monday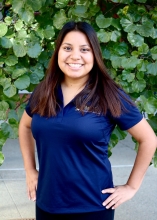 Jennifer Moreno:
Jennifer Moreno is a fourth year Psychology major from Orange Cove, California (a small town in the central valley). When she graduates, she plans to attend graduate school in Madrid, Spain in hopes to extend her education. She first hopes to be a high school teacher to serve students that are in underprivileged communities (specifically were there is a high population of people of color and minorities). She one day hopes to be a professor in the humanities department at the college/university level. When she's not busy with work, school, and other responsibilities, she enjoys traveling, playing sports and trying new things with friends.
Office Hours: 
Mondays - 12:00-1:30PM
Wednesdays- 12:00-1:30PM
Fridays - 11:30-1:00PM
Schedule an appointment:  https://calendly.com/jmoreno48
Office Hours will take place in: Tenaya 160