Academic Scholars
Academic Scholars do the following:
Connect students to resources on and off-campus, hold one on one meetings through office hours for First-Year students.
Plan monthly large scale socials for Fiat Lux participants to foster connections, community, and relationships. 
Through formal and informal experiences, Academic Scholars assist in building an on-campus community that recognizes and embraces the identities, values, and beliefs of all students.
Promote resources and opportunities for active participation to enhance student development. 
*Please allow up to 2 days space when scheduling a second meeting
Academic Scholar Team 2020 - 2021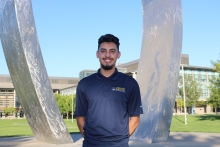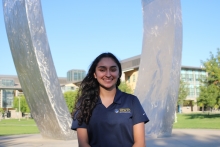 Martin Arredondo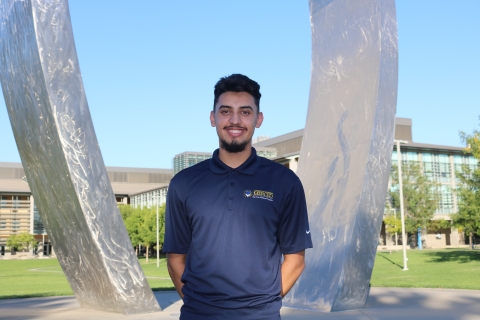 Hello! My name is Martín Arredondo and I am a third-year working as an Academic Scholar for this school year. I am majoring in Political Science with a minor in Education. I am from Sylmar CA, a city that resides in the heart of the San Fernando Valley. For fun, I enjoy playing basketball, video games, and guitar. I love music and some of my favorite artists are J. Cole, Ariel Camacho, & Virlan Garcia. I am a very friendly person and I am always willing to help those in need.
 
Emily Ruiz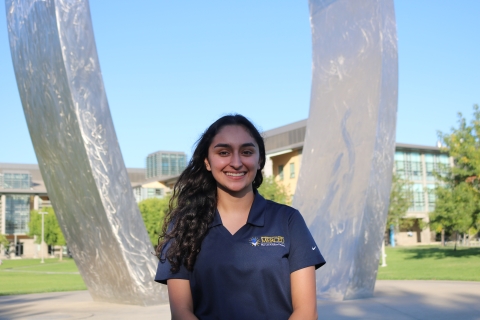 Hi! My name is Emily Ruiz and I am a 3rd year majoring in Sociology with a minor in Management and Business Economics. My hometown is Madera, a short drive away from Merced. Some information about me is that I actually participated as an Orientation Leader this past summer and I'm also an active member of the Fiat Lux program. I love to play video games in my free time and my dream is to one day travel the world. Can't wait to meet you all this year!
Yuliana Govea Delgadillo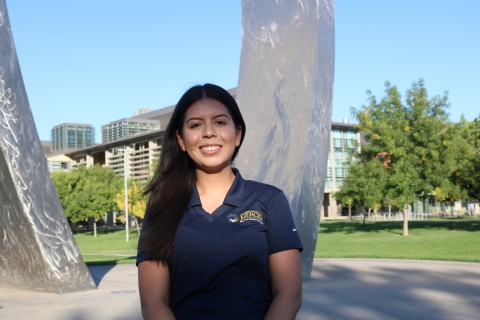 Hello! My name is Yuliana Govea Delgadillo. I am from Tracy, California, which is about an hour drive from Merced. I am a third-year Management and Business Economics major with a Spanish minor. During my free time, I love to watch new series, play with makeup, and go on new adventures. I look forward to meeting and assisting you!