Academic Scholars
Academic Scholars
Academic Scholars do the following:
Provide a quiet environment for scholars to study. Besides, to providing a college or study tip of the week and sharing resources, they collaborate with various campus departments that support academic performance.
Plan monthly large scale socials for Fiat Lux participants to foster connections, community, and relationships. 
Through formal and informal experiences, Academic Scholars assist in building an on-campus community that recognizes and embraces the identities, values, and beliefs of all students.
Promote resources and opportunities for active participation to enhance student development.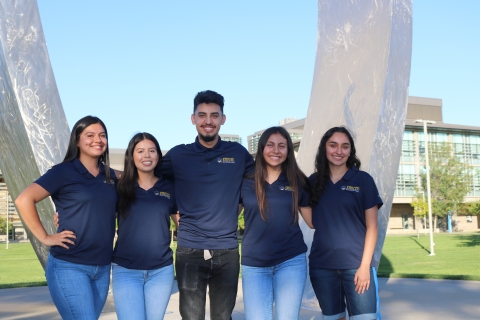 Academic Scholar Team
Martin Arredondo 
Hello! My name is Martin Arredondo and I am a second-year working as an Academic Scholar for this school year. I am majoring in Political Science with a possible minor in Critical Race. I am from Sylmar CA, residing in the heart of the San Fernando Valley. For fun, I enjoy playing basketball, video games, and guitar. I love music and some of my favorite artists are J. Cole, Ariel Camacho, & Virlan Garcia. I am a very friendly person and I am always willing to help those in need.
Stacy Rivera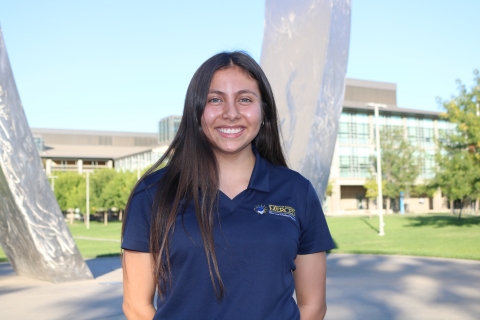 Hello! My name is Stacy Rivera and I am currently a fourth-year Human Biology major with a minor in Community Research and Service. My career interests are in Dermatology, Obstetrics/Gynecology, and Global Health. I am from Santa Ana, CA. I enjoy swimming, listening to music, and trying new food. One of my lifelong goals is to travel the world! If you have any questions or need assistance with anything, I am always happy to help!
Emily Ruiz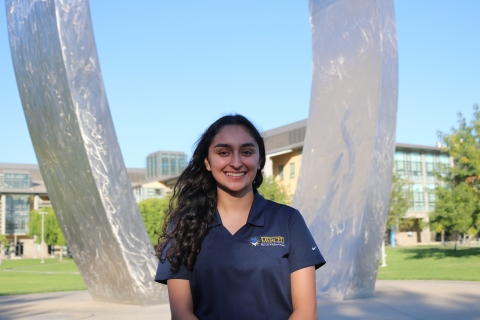 Hello! My name is Emily Ruiz and I am a second-year here at UC Merced. I am currently undeclared as I am still exploring my major options. I am from Madera CA, which is a short drive away from Merced. I come from a family of farmers surrounded by grape fields and almond trees. Due to this, Merced is like a home away from home in many different ways. Some fun facts about me are that I am left-handed and love to play video games.
Yadira Leal Zavala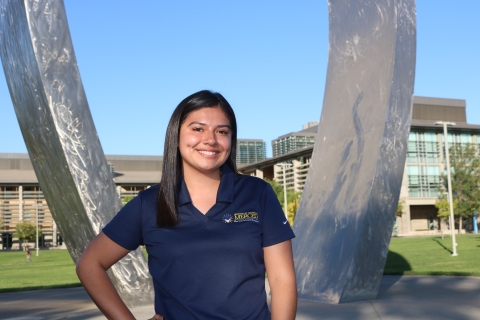 Hello! My name is Yadira Leal Zavala and I'm from Orange Cove, CA  a small town in the central valley. I am a fourth-year majoring in Psychology with minors in Sociology and Natural Science Education. On my free time, I enjoy hanging out with my friends, watching Netflix, going to the lake, and traveling to the beach when possible. A fun fact is that I love french toast and eat it almost every morning for breakfast. Another thing I enjoy is running around the trails Merced has to offer with my friends instead of going to the gym. Fun fact: I dislike the hot summer heat although I've lived in the Central Valley my entire life. I also enjoy meeting new people and am super excited to meet everyone.
Yuliana Govea Delgadillo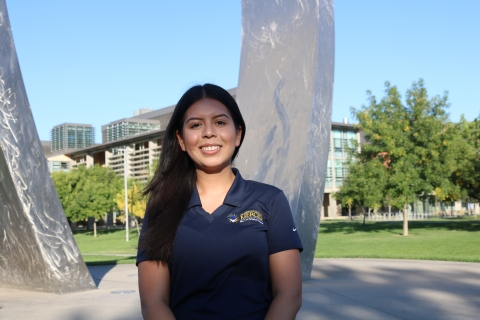 Hello! My name is Yuliana Govea Delgadillo and I am an Academic Scholar for this academic school year. I am from Tracy, CA, which is pretty similar to Merced. I'm a second-year majoring in Management & Business Economics. In my free time, I enjoy binge-watching shows on Netflix and exploring new places. I look forward to working with you all this year!