Academic Scholars
Academic Scholars

Student Staff: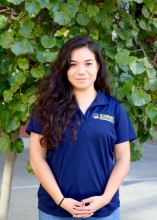 Stephanie Quezada:
My name is Stephanie Quezada. I am a 4th year student majoring in Biology with an emphasis in cell biology. I was born in Hollister and grew up in Galt, a town a lot smaller than Merced, where the most exciting thing is going to Walmart. I played soccer all throughout my childhood and high school years, but stopped when I first attended college. I was the first in my family to go directly to a four year college after high school. I enjoy working out and challenging my mental and physical strength in the gym. Outside of the gym, I enjoy spending time with my family and like to try foods that I've never tried before. Thai food is my current favorite. I plan to attend optometry school after graduating. I hope to share my knowledge of study tips that I have learned these last three years in order to help the Fiat Lux Scholars succeed.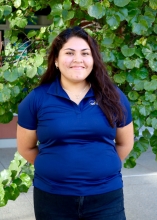 Stephanie Palma Morales:
Hello! I'm Stephanie and I am from Oakland, CA. I will be a senior this fall and plan to graduate with a major in Human Biology and a minor in Public Health. Currently, I am a member of AMSA and volunteer at Mercy Hospital in the Emergency Room. I am passionate about improving the  health and social inequities that exist in our communities.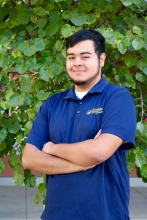 Felipe Rodriguez:
My name is Felipe Rodriguez, and I will be one of your Academic Scholars for this academic year! A little about myself, my major is Biology with emphasis in immunology and microbiology and I love Chemistry, TV, Gaming, and Rubix Cubing. I also do research for the Jensen Lab, come talk to me if you would like to know more, and I am at your disposal if you need someone to talk to, academic help or need directions around campus.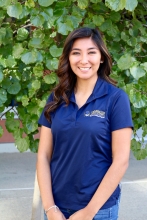 Bianey Gaxiola:
Hi, my name is Bianey Gaxiola I am one of your Academic Scholars. I am a fourth year Human Biology major. Things that I love to do are swim, listen to music, take photos, and go on road trips. I enjoy talking to people and love helping others when they are in need. One thing that you will notice about me is that I am very clumsy, but I get a laugh out of it and hope you do too!
Belladira Alva:
Hello my name is Belladira Alva, also known as Bella. I am an academic scholar and a fourth year psychology major/  Spanish minor. My goals for after I graduate is to attend Fresno state and receive my masters in education. I consider myself a friendly and respectful person who loves to help others and meet new people.